I don't normally do this, but as an avid dog lover (just look at my frequent mentions of my own dog,
Tucker
) I thought it couldn't hurt to share this with you guys.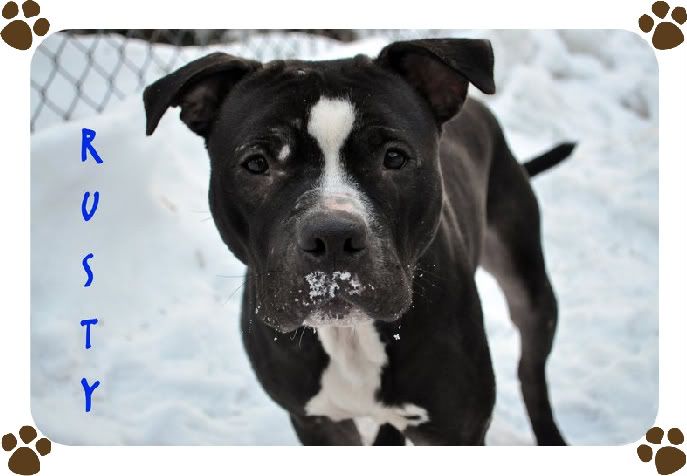 I was reading a recent post over at
A Dog In My Car
, one of the blogs I follow, when I learned about
Rusty's plight
. Rusty is a sweet little dog, only a year and a half, who is hoping to get transferred from Bully Breed Rescue to Spirit Sanctuary. Bully Breed Rescue is trying to raise money to send him there.
I don't want you guys to feel pressured, or feel like you have to contribute. That isn't what this is about. And as a college student, I absolutely understand wanting to help but just not having money to spare. If that's the case, you'll find no judgements here. None at all. But for Rusty, simply spreading the word could be a huge help.
If you'd like more information on how you can help, check out his ChipIn page, "
Help Rusty get to Spirit Sanctuary, NY.
"
I've also added a widget at the top left corner of my blog.
If you have anything to spare, feel free. If not, consider just sharing the link.