Anyone who says that dogs can't talk has obviously never met my dog, Tucker. He is just as capable of communicating with me as anybody else I know. His methods are merely a bit different.
A brief demonstration. The following exchange took place with myself seated at my desk and Tucker sitting at my feet, big brown eyes gazing longingly up at me while I tried to concentrate on my homework.
Big brown eyes are very distracting.
Our conversation went something like this—
"Are you sure you have to do your homework?"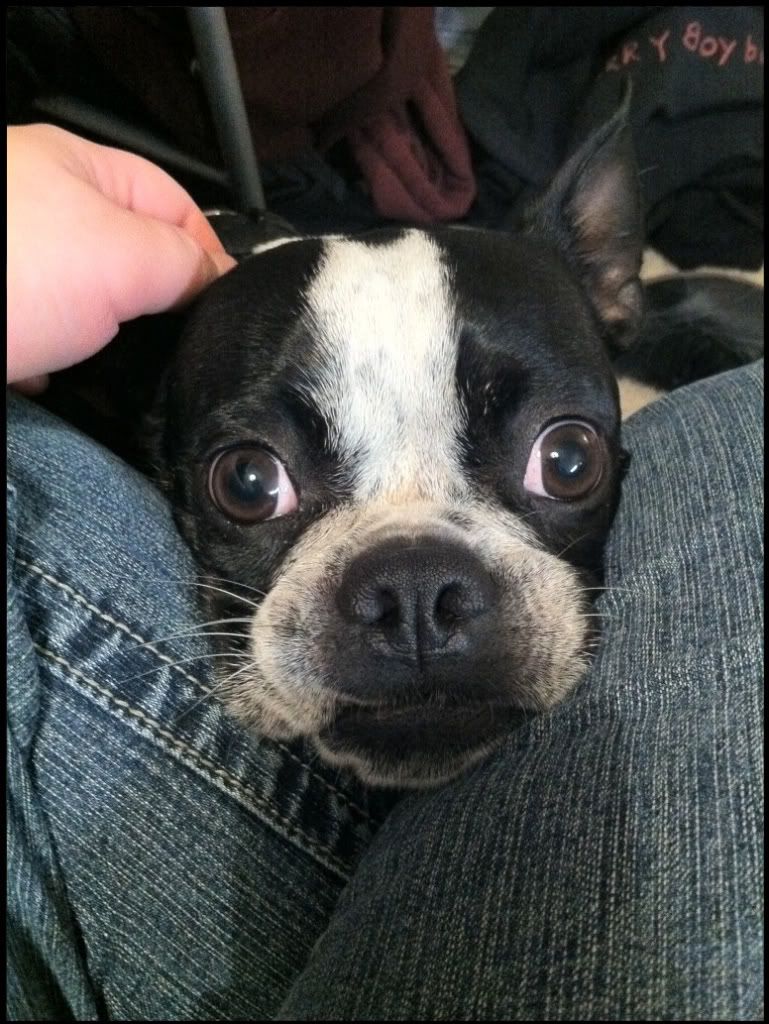 "I mean, are you
really
sure?..."
"...'cause I have a better idea."
How can I be expected to say no when those eyes are so full of hope...
Homework, let's be honest—
you don't stand a chance.