The TOMS shoes poll is officially closed and you guys officially ROCK! Thanks to all of you who participated in voting, I had a lot of fun with this!
33 of you voted and it was super fun to make little personal bets on which color would come out on top. Both stole the lead a couple of times—But, of course, there can only be one winner, and that winner is…
Drum roll please!
Red beat black 19 to 14. Not too shabby, Black. You were only 5 votes shy of tying things up.
So tonight I get ordered my fabulous red TOMS! I'm so excited! This is officially my first pair of TOMS, and on top of being a really great cause, I've also heard so many good things about these shoes.
I hope they get here fast!
And as soon as they do, I'll post pictures for you guys.
Thanks again for participating, and I hope you had as much fun with it as I did!
Look! I'm ordering them! Excite!
About to check out!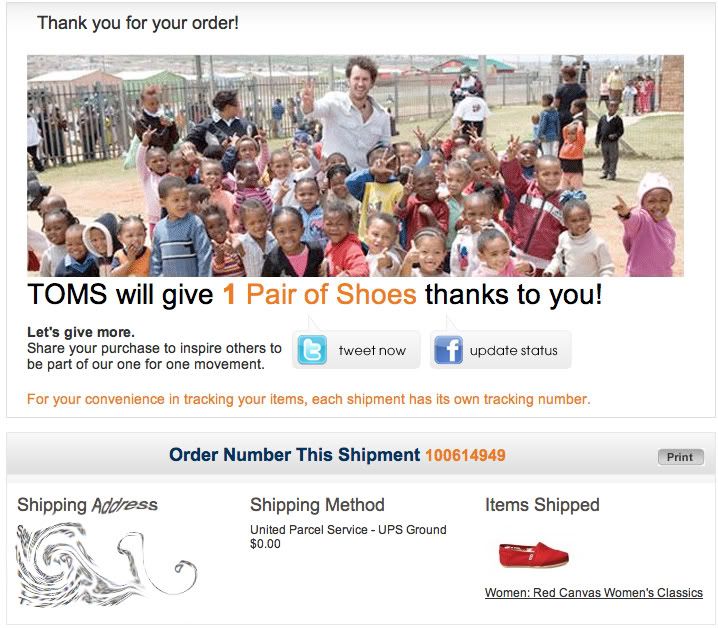 Success! They are ordered!
And no, I wasn't going to let you see my address. ;)