So, today was a pretty exciting day. Today I bought myself a brand spankin' new Kindle! Well, actually, my parents bought it for me. Best belated Easter present ever. Just sayin'.
Anyway, so far I'm totally loving it. It's lightweight, has a nice crisp screen, and the e-ink display is, quite simply, awesome. When I first started researching e-readers, I found the unboxing articles, photos, and reviews to be extremely helpful. And as such, now that I've made my purchase, I wanted to share my unboxing with you guys. After I use my Kindle for a few days, I'll be writing up a review.
So, here we go.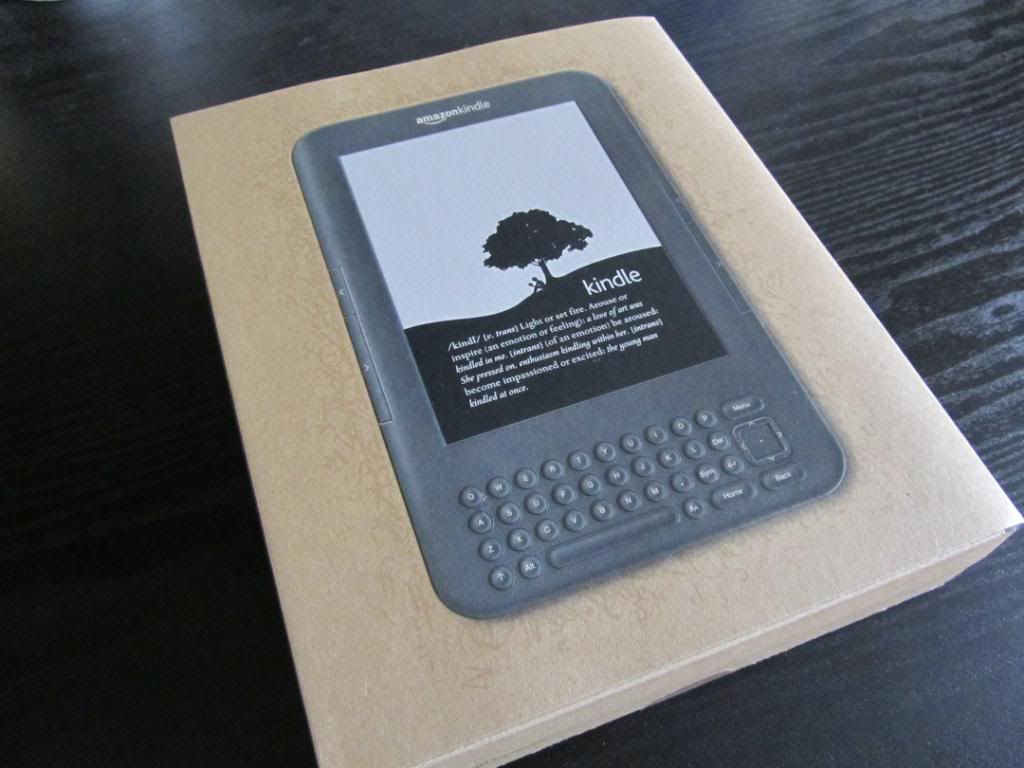 The box. This here is the Kindle box. But I'm sure I didn't need to tell you that. Inside is where the goodies are kept!
Voila! The outer sleeve is off. I'm getting pretty excited at this point. Like a kid at Christmas morning, opening a most anticipated new toy.
This was genuinely just as easy as it says.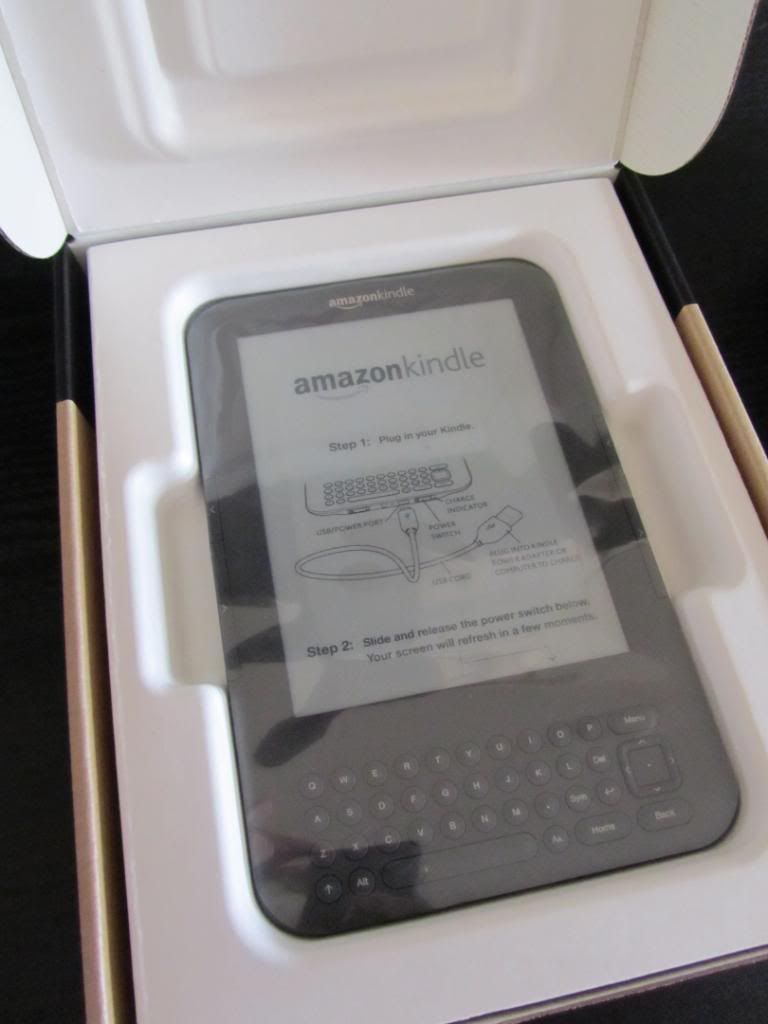 My new Kindle! Sittin' pretty and waiting to be held for the very first time.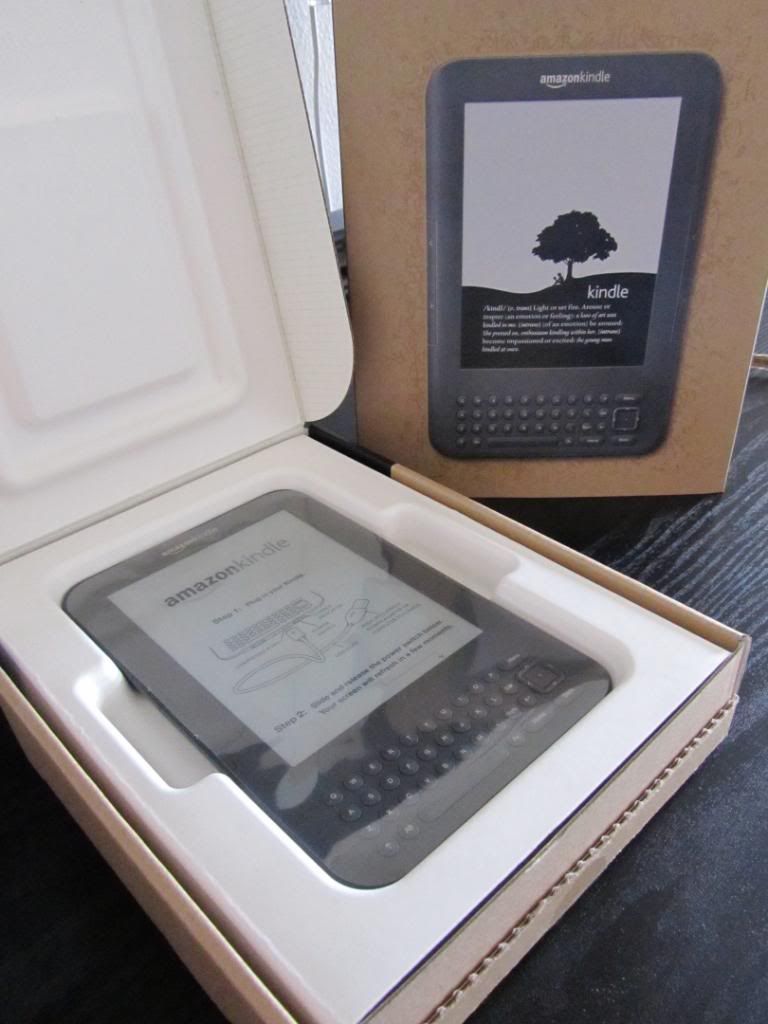 Hello, Kindle! We'll be fast friends!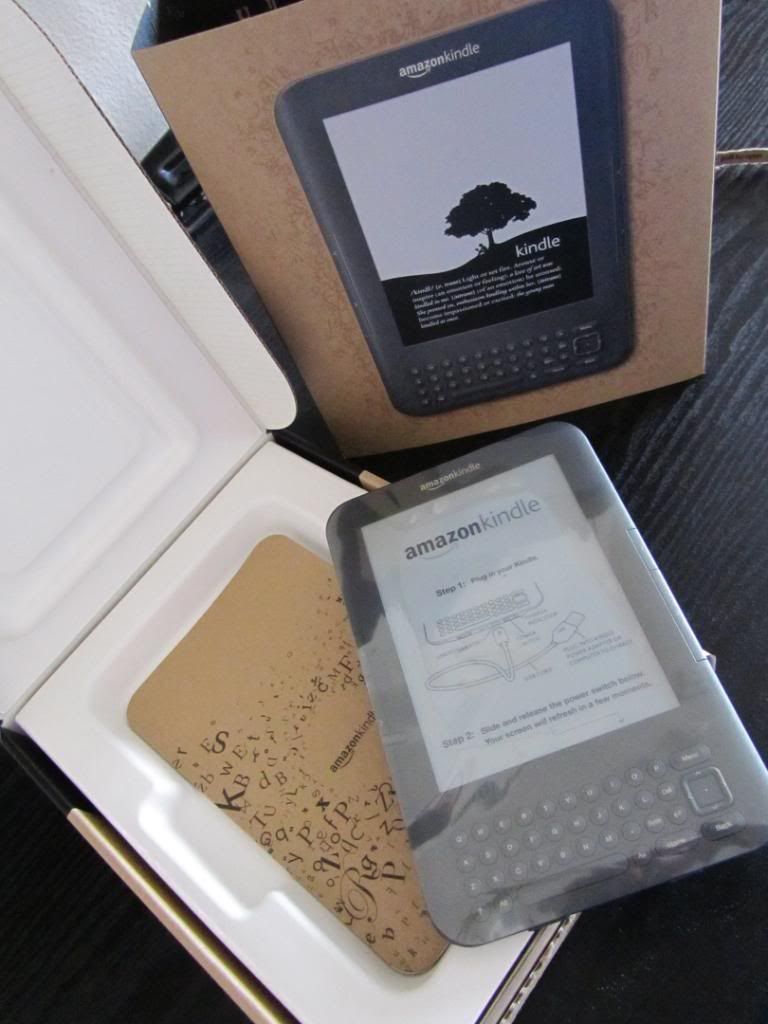 Hiding underneath the Kindle itself is the Quick Start Guide.
All the basics of what you need to know are tucked away in there!
Last but not least, under the Kindle
and
the Quick Start Guide, the power cord!
The box and all its contents.
Set up instructions. Straightforward and simple.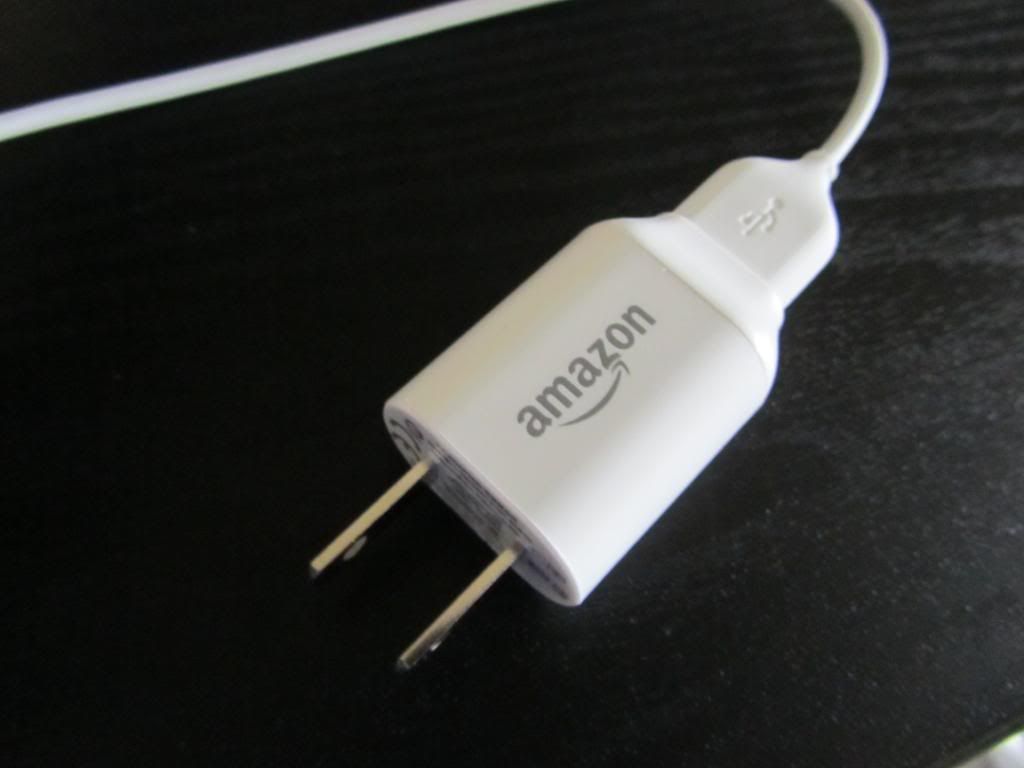 The legit Amazon power cord.
First-time start up!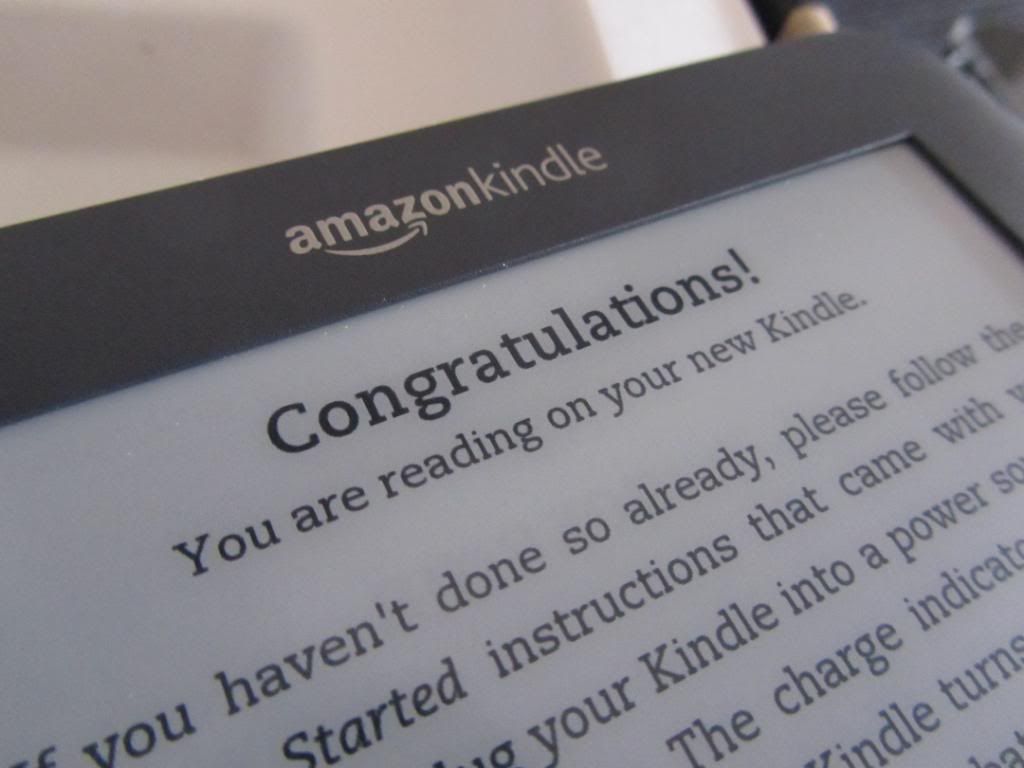 Congratulations? Why, thank you!
Officially registered and belonging to me! Excitement ensues.
So, there you have it! My brand new Kindle, unboxed and in my hot little hands. I hope you enjoyed joining me in unwrapping it. I know I had fun sharing it with you guys.
Stay tuned for a more in-depth review of the Kindle itself, and my experience using it!
Until then, happy reading! :)