Texas weather is notorious for being unpredictable. Snow in February? Why not!
We got a pretty decent snowfall when I visited home this weekend. I always love the snow. I attribute this to the fact that, though the South sees snow now and again during the winter, it doesn't often stick around long. Or sometimes it's more..."Texas snow"—that is, sleet.
My dog, Tucker, isn't quite sure what to think of the snow. To him it means cold, and it means something-weird-on-my-feet. I get quite a kick out of watching him tiptoe through it, doing his best to avoid keeping his feet in it too long, and taking the long way around big patches of it whenever possible.
Our other dog, Kelsi, doesn't seem to be phased by it. She has no problems walking in it or sitting in it, and she still makes her rounds on our property despite the cold white stuff.
The only real problem is the buildup of snow causing tree branches to break. And our driveway, which is basically just a paved hill. So when it gets icy, it's kind of unmanageable. (Though to that I say, what better excuse to stay indoors, watch movies, and drink hot chocolate?)
While Dad got out to try and clear off some driveway space, I busied myself taking pictures. Which of course I had to share with you guys.
So, here it is! My first Snow Day of 2011. Enjoy! I know I did.
Snowy clouds.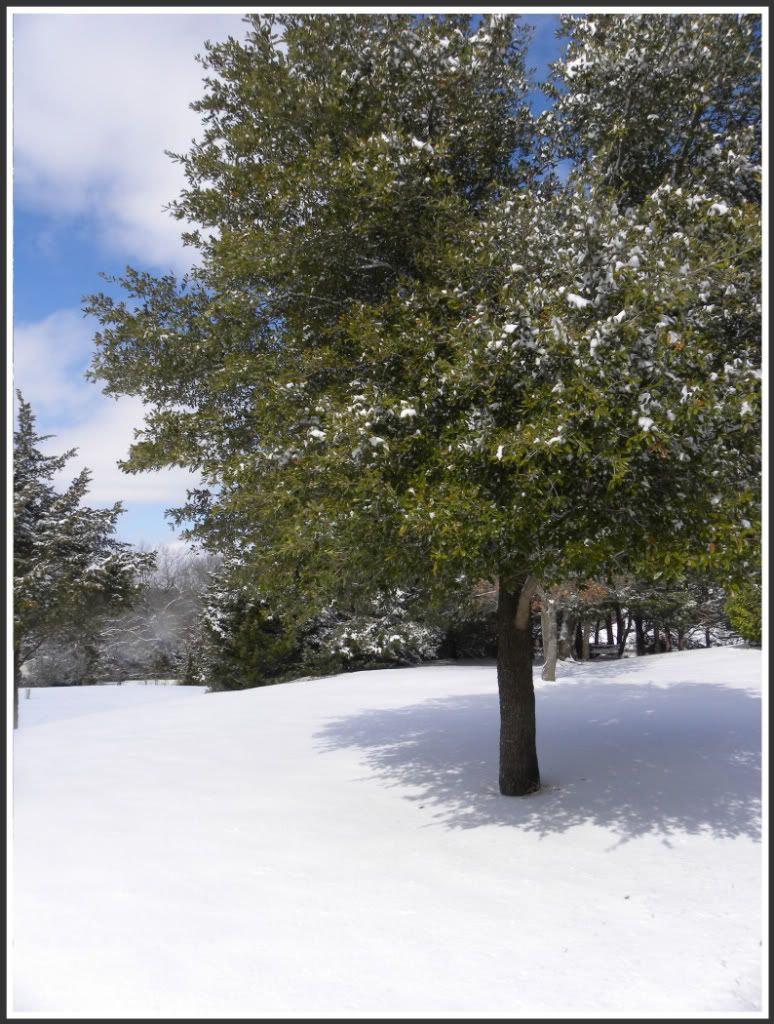 Pristine blanket of snow!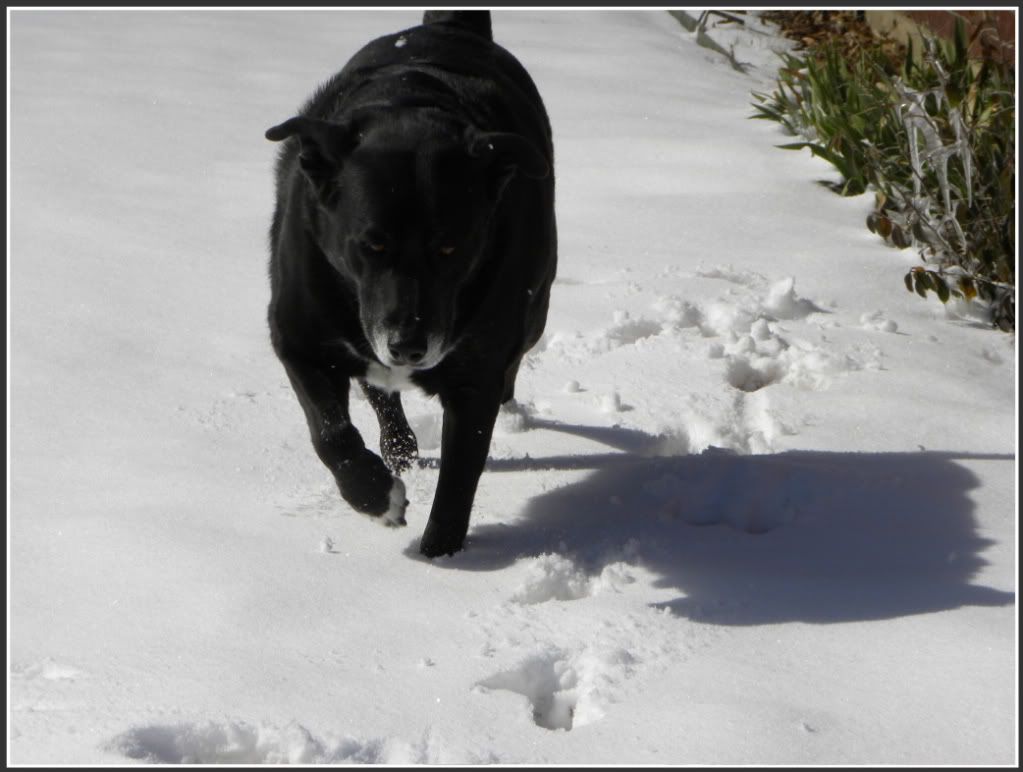 Kelsi makes her rounds.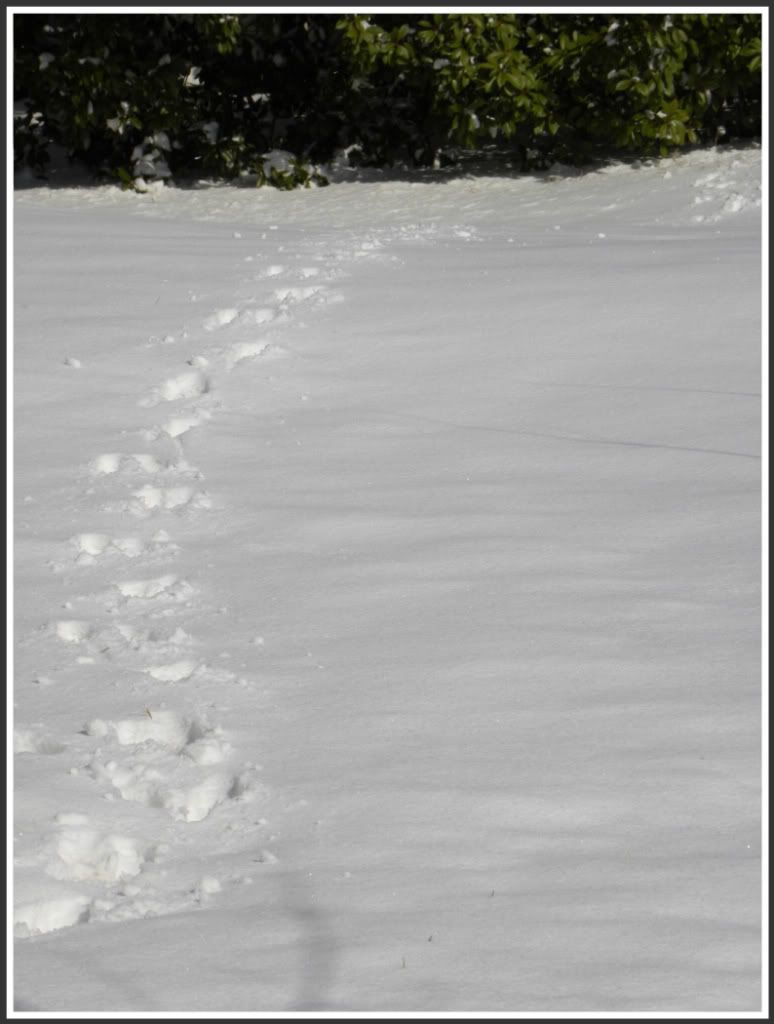 Kelsi-tracks.
Our bench. <3
Wheelbarrow out back.
Blue skies.
Our little howling wolf guy.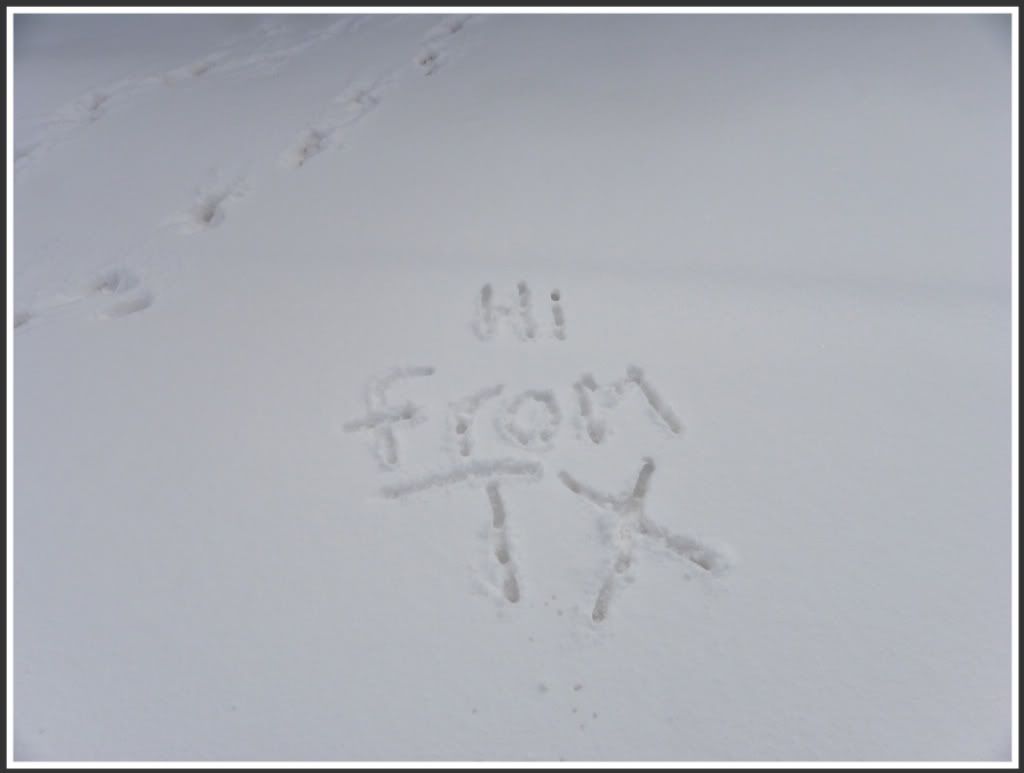 Hi guys!